Meet the Team
Senior Staff
Jump to Acquiring Editors
---
Emily Thomas Meehan
Chief Creative Officer & Publisher
(she/her)
Emily Thomas Meehan joined Barnes & Noble in 2021. She oversees all operations for Union Square & Co. and leads new strategies for both children's and adult titles. Prior to joining the company, she was vice president and publisher at Disney Book Group, where she led creative and global commercial strategy for its trade publishing imprints, Hyperion and National Geographic, as well as branded trade title strategy for brands such as ESPN, Marvel, and Lucas. She acquired and oversaw a broad publishing program that included Mo Willems, Rick Riordan, Dhonielle Clayton, Alexandra Bracken, Holly Black, and Dan Buettner. She also pioneered the book publishing division's book-to-screen development engine. Ms. Meehan began her career at Simon & Schuster as an editorial assistant, where she realized her childhood dream of reading books for a living. There she discovered and launched the careers of many bestselling authors, including Jenny Han, Jennifer E. Smith, and Melissa de la Cruz.
Adria Dougherty
Vice President, Operations
(she/her)
Adria has spent her entire career in the book business. She began as a sales associate at Paperback Booksmith, an independent bookstore chain, and then moved into trade publishing. She held sales positions at Crown Publishing and Art Direction Book Company, and subsequently moved to Dodd, Mead & Co. as sales manager, special markets and Canada. She joined Union Square & Co. (formerly Sterling Publishing) in 1988 as trade sales manager. Over the course of her thirty-plus years at the company, she has held numerous positions and currently oversees the publishing operations, inventory, and production departments.
Amanda Englander
Editorial Director, Union Square & Co.
(she/her)
Amanda oversees the adult trade publishing team. Prior to joining Union Square & Co. in 2021, she was executive editor at Clarkson Potter, Penguin Random House's dedicated lifestyle imprint. She has a keen eye for spotting breakout bestsellers and award winners, such as Tieghan Gerard of the blog Half Baked Harvest, who has more than 2 million books in print; viral online brand BuzzFeed Tasty; Netflix phenomenon The Home Edit; actor Jesse Tyler Ferguson; sensational Instagram illustrator Mari Andrew; and the New York Times collection of Bill Cunningham's photography. Amanda began her career at Hachette Book Group's Grand Central Publishing where she published both prescriptive and narrative nonfiction, including Matt Logelin's Two Kisses for Maddy, which Barack and Michelle Obama's production company, Higher Ground, released as the film Fatherhood starring Kevin Hart.
---
Tracey Keevan
Editorial Director, Union Square Kids
(she/her)
Tracey oversees the editorial team at Union Square Kids. Prior to joining Union Square & Co., Tracey was an executive editor at Disney-Hyperion / Disney Publishing Worldwide, where she worked for a decade with numerous bestselling, award-winning authors and illustrators. Tracey was formerly executive editor of Nick Jr. Magazine, part of the Nickelodeon Magazine Group, where she worked for nearly a decade, as well as having held positions at Workman Publishing and the New York Daily News. She is an Emmy Award–nominated writer whose children's fiction has been featured on Nickelodeon TV as well as in books and magazines. Tracey began her career in nonprofit environmental education and has a lifelong interest in nature, climate, and sustainability. She is acquiring select titles with strong commercial and high-interest literary appeal, from picture books through middle grade novels. Unexpected voices, unusual stories, and surprising reading experiences are top on her list.
---
Elke Villa
Senior Director, Marketing & Publicity
(she/her)
Elke joined Union Square & Co. in 2021. She oversees the strategies for trade and consumer marketing and publicity, as well as digital, school and library, and retail marketing for the children's and adult businesses. Prior to joining Union Square & Co., Elke was director, marketing at Disney Publishing for a decade, where she had the privilege of overseeing the marketing campaigns for New York Times bestselling authors such as Rick Riordan, Mo Willems, and Alexandra Bracken, as well as series such as A Twisted Tale and Serena Valentino's Villains. Elke has spent her entire career in publishing, including marketing and publicity roles at Simon & Schuster, John Wiley & Sons, BarnesandNoble.com, and Random House.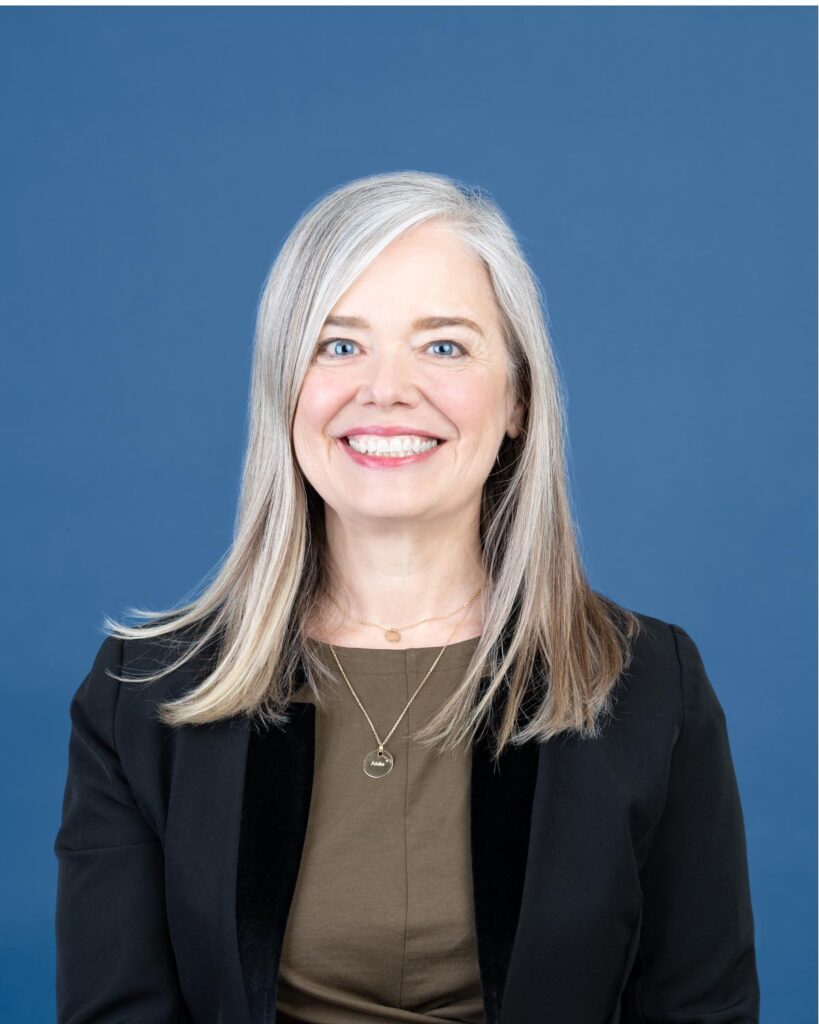 ---
Elena Blanco
Director, Domestic Sales
(she/her)
Elena Blanco joined Union Square & Co. in 2021. Elena oversees all domestic sales channels of adult and children's titles. She has spent her entire career in book publishing, working in both marketing and sales. Prior to joining the company, she was most recently with Disney Consumer Products and Simon & Schuster. Ms. Blanco received a B.S. in Economics from the Wharton School of Business, The University of Pennsylvania.
Maha Khalil
Senior Director, International Sales & Distribution
(she/her)
Maha joined Union Square & Co. in 2018 as trade sales director and is a twenty-plus-year book publishing veteran.. Previously, she was VP, national accounts for Perseus Books Group and Perseus Distribution, while also serving as imprint sales director for Running Press. She was formerly marketing director at Clarkson Potter, where she executed comprehensive consumer-facing, retail, and brand marketing strategies for Ina Garten, Martha Stewart, and Skinnytaste. She cultivated and directed partnerships with American Express, ABC, 3M, Martha Stewart, and the Food Network, and launched Giada: A Digital Weekly, named one of Apple's Best of Newsstand apps in 2013. Maha spent eight years at Disney-Hyperion in the sales department, where she played a key role in business development, network promotion, and brand strategy for the Disney–ABC Television Group properties, including The Chew, Castle, and Once Upon a Time, while managing the sales initiatives for many of their bestselling authors, ranging from Nigella Lawson and Jamie Oliver to Mitch Albom, Caroline Kennedy, and Michael J. Fox.
Marina Padakis Lowry
Executive Managing Editor
(she/her)
Marina joined Union Square & Co. in 2022 and leads the managing editorial and design operations departments, overseeing editorial operations, workflow, and best practices. She has twenty-plus years of trade publishing experience for companies including HMH Books & Media, HarperCollins, Random House, and Scholastic, and possesses a wealth of knowledge in the production of both adult and young readers titles in all formats. She has worked with bestselling authors including Martha Stewart, Jacques Pépin, Mark Bittman, Dorie Greenspan, Property Brothers, Dav Pilkey, and series/brands including Harry Potter, The Whole30, Betty Crocker, and Better Homes & Gardens. She serves as vice president of the board of directors of Eagle Island, Inc., an organization inspiring and empowering young people to be confident, collaborative, and courageous; and as a mentor for Girls Write Now.
---
Lisa Forde
Creative Director
(she/her)
Lisa joined Union Square & Co. in 2023 and oversees the Design department. She has spent her career working in book publishing designing across all genres. In her previous role at Callisto Media, she worked on bringing data-driven books to market on tight timelines with limited resources. In her time at Hachette Book Group, she led the Life & Style imprint at Grand Central Publishing, where she art directed and designed deluxe, photo-driven cookbooks and wellness titles. She loves the energy and the creative satisfaction of being on set and bringing her vision to life. Her superpower is strategic design and creative organization. Lisa is also a fine artist who works primarily in oil painting.
Mitchell Kinzer
Director, Financial & Strategic Planning
(he/him)
Mitchell joined Union Square & Co. in 2021, and oversees the Financial Planning & Reporting department. Prior to that, he spent more than twenty-five years with Hachette Book Group, ultimately serving as vice president, financial planning and analysis. Mitchell originally joined the company as a business manager for Warner Books (now Grand Central Publishing) and was later promoted to director, financial planning and analysis for Time Warner Trade Publishing. Mitchell received his MBA in finance from Adelphi University.
---
David Bennett
Publisher, Boxer Books US & UK
(he/him)
David's career spans five decades working with many of the world's leading illustrators, from Helen Oxenbury to Britta Teckentrup. He co-created Where's Wally with Martin Handford and is the publisher of Boxer Books, an imprint of Union Square & Co. He has sold titles to just about every major children's publisher in the US and written and illustrated numerous children's books under a pseudonym. David loves to discover unique new picture book talent and looks for wonderful drawing and quirky, offbeat, entertaining stories with humor and a message.

He co-produces Lily and Bear stage shows, has sung with the St Albans Chamber Opera, won the City of London swimming marathon, backpacked through Kenya, climbed Mont Blanc, been attacked by monkeys, and took up playing cello during lockdown. David is a parent of three, a grandparent of twins, and loves to spend time by the sea with family and friends.
---
Craig Hetzer
VP, Associate Publisher, Knock Knock
(he/him)
Craig began his career working as a bookseller at a large independent bookstore in San Francisco, and in the early 1990s, joined San Francisco publisher Chronicle Books as a sales assistant. He quickly transitioned to editorial work as one of three founders of Chronicle's Gift and Stationery Division, working successively as editor, managing editor, publishing manager, and ultimately as associate publisher of the gift division. Craig left Chronicle in 2002 to move to Los Angeles, where he spent three years helping to produce short films for graduate students in UCLA's MFA program for film directing. In 2005, Chronicle Books rehired Craig as director of retail development, for which he handled sales to all independent bookstores in Southern California as well as several national key accounts, including Urban Outfitters, Anthropologie, and Spencer Gifts. Craig joined Knock Knock in 2009, later becoming publisher and assuming leadership of the design, editorial, and new product manufacturing departments, responsible for creative vision as well as for all related budgets, and product P&Ls. He continues to oversee the Knock Knock/Em & Friends business with Jim Papscoe, VP, sales and operations, in their roles at Union Square & Co.
Jim Papscoe
VP, Sales and Operations, Knock Knock
(he/him)
After graduating from Michigan State University, Jim moved to Los Angeles for a market research position at Mattel Toys. Over the course of the next twelve years, Jim held various sales-related positions within the toy industry, ultimately serving as VP of global sales and licensing at Emak worldwide, consumer products division. Jim joined Knock Knock as VP of sales in 2006 and successfully negotiated Knock Knock's entrance into key and mass-market retailers and international distribution, which helped the Company double its revenue in three years. In 2009, Jim's broader role at Knock Knock expanded to COO, where he would drive EBITDA as success­fully as he'd grown revenue. In 2012, Jim assumed the role as Knock Knock's president, running the business side of the company: accounting and finance, sales and customer service, distribution and fulfill­ment, and replenishment manufacturing and inventory manage­ment. Jim continues to help oversee the Knock Knock/Em & Friends business with Craig Hetzer, VP, associate publisher, in their roles at Union Square & Co.
---
Sara Hartman
Director, E-Commerce Union Square & Co. and Knock Knock
(she/her)
Sara oversees e-commerce and digital sales strategy for Union Square & Co., Knock Knock, and Em & Friends. Ms. Hartman began her career in sales and marketing at a gift and specialty product company in Michigan, learning the behind-the-scenes of the independent gift shop trade, and how to build a successful e-commerce business. After a two-year stint as a project manager at a digital agency building websites and promotions for global brands, Hartman found herself in Los Angeles circling back to her gift and specialty roots. She joined the Knock Knock team as e-commerce manager in 2012, and after ten years with the company, she came aboard the Union Square & Co. team in 2022. Hartman lives in Michigan where she enjoys birding and the outdoors, as well as swimming, biking, and running (occasionally in that order).
Back to Top
Acquiring Editors / Children's
Suzy Capozzi
Executive Editor, Union Square Kids
(she/her)
Suzy joined Union Square Kids in 2018. She has been a children's book editor for more than twenty years, having previously held editorial positions at Random House and Simon & Schuster. Suzy's portfolio includes everything from picture books to beginning readers and chapter books to middle grade, and young adult novels. She has worked with numerous talented creators, including Dusti Bowling, Cozbi Cabrera, Victoria Chang, Leah Henderson, Patricia McKissack, Christian Robinson, and Renée Watson. Suzy is actively acquiring picture books, chapter books, middle grade and young adult titles. In the middle grade space, she has a keen interest in magical realism, unexpected historical fiction, and contemporary character-driven novels. For the young adult market, Suzy is drawn to unreliable narrators, speculative/alternative history, sci-fi, and any genre-bending work.
---
Chris Duffy
Executive Editor, Union Square Kids
(he/him)
Chris joined Union Square Kids in 2021. He has written and edited comics and graphic novels for thirty years, taking time out for meals and whistling breaks. For Nickelodeon Magazine's award-winning comics section, Chris gathered the world's best cartoonists into one place to create original comics for kids. In addition to editing many comics anthologies for First Second, including the Eisner Award–nominated Fairy Tale Comics, Chris worked directly with SpongeBob SquarePants creator Stephen Hillenburg to launch and produce the popular comic book series starring the yellow guy. Prior to joining Union Square & Co., Chris's career included editorial positions at Workman Publishing, Nickelodeon Magazine, and DC Comics, among others. He is looking for highly illustrated/graphic novels for all ages, with a focus on middle grade and young adult fantasy, humor, adventure, and inventive nonfiction. Chris is also acquiring and developing kids' puzzle, humor, and novelty titles.
---
Ardi Alspach
Editor, Union Square Kids
(she/her)
Ardi joined Union Square Kids in 2015. She has held positions in a variety of disciplines throughout her career (though book editing is her favorite). Prior to joining Union Square & Co., Ardi was an instructor at Clemson University, a graphic designer, a copyeditor, and a publicist for Tor Books and Skyhorse. Ardi is actively acquiring middle grade and young adult fiction and nonfiction. Her broad interests include fantasy, sci-fi, mysteries, thrillers, and magical realism, as well as approachable and engaging art and creative writing titles. Ardi is the lead editorial contact for Union Square Kids co-edition publishing projects.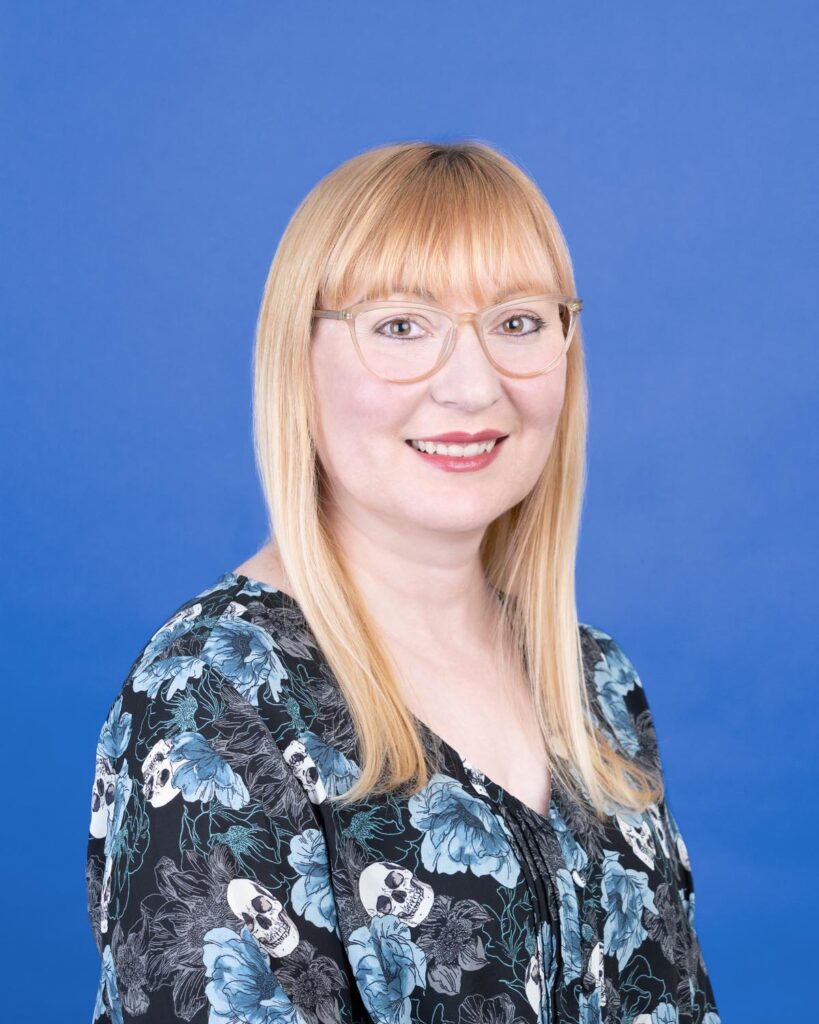 ---
Acquiring Editors / Children's & Adult
Laura Schreiber
Executive Editor
(she/her)
Laura joined Union Square & Co. in 2021. Laura previously edited numerous bestselling and award-winning young adult and middle grade novels at Disney-Hyperion and JIMMY Patterson Books, including Kingdom of the Wicked by Kerri Maniscalco, Lore by Alexandra Bracken, and the Serafina series by Robert Beatty. On the children's side, Laura is actively acquiring commercial and literary upper middle grade and young adult fiction. She is particularly excited for dark mysteries/thrillers, epic fantasies, voice-driven contemporary fiction, and compelling family stories. On the adult side, she is acquiring commercial and literary-leaning fiction. She is on the lookout for mysteries/thrillers, grounded speculative fiction, female-driven contemporary and historical fiction, and upmarket romance.
Acquiring Editors / Adult
Claire Wachtel
Editor-at-Large
(she/her)
Claire joined Union Square & Co. in 2022. She was previously a senior vice president and executive editor at HarperCollins for twenty-two years. During her time there, she acquired and edited several major New York Times bestsellers, including the nonfiction titles Sapiens, Freakonomics, all of Cokie Roberts's historical books, former president George W. Bush's A Charge to Keep, and Mitch Zuckoff's Lost in Shangri-La, which was optioned for film by 3000 Pictures. On the fiction side, she has published such authors as Dennis Lehane (Mystic River and Shutter Island), S. J. Watson (Before I Go to Sleep), Kim McCreight (Reconstructing Amelia and Where They Found Her), and Jennifer Haigh (Mrs. Kimble and The Condition).
---
Kate Zimmermann
Executive Editor
(she/her)
Kate joined Union Square & Co. in 2006 and focuses on Sterling Ethos, its body, mind, and spirit imprint, in addition to acquiring humor and pop culture titles. The projects that most appeal to Kate have an emphasis on both entertainment and enlightenment to satisfy the most curious of spiritual seekers. Kate has acquired and edited a number of bestselling titles, including The Modern Witch Tarot, which has consistently held the #1 ranking in the tarot category on Amazon since it was published in 2019; the Little Bit Of series of introductory spirituality titles, which has sold more than a million copies; and the 1001 series of magical/mystical reference.
---
Barbara Berger
Executive Editor
(she/her)
Barbara joined Union Square & Co. in 2005, and has focused on a wide range of topics. Before joining Union Square & Co., she held editorial positions at DK Publishing, Rizzoli, and Macmillan; and prior to that, worked in the fine art world at several galleries in New York. She has acquired and edited books by notable authors, photographers, and artists including Tony Bennett, Ray Davies, Joel Meyerowitz, Lynn Davis, George Rodrigue, Mort Künstler, and Martin Kemp; and she has collaborated with organizations such as AARP, the American Museum of Natural History, the Associated Press, the George Eastman Museum, the New York Times, the Schomburg Center, and Sony Pictures. Her bestselling titles include Obama: The Historic Presidency of Barack Obama by Mark Greenberg and David Tait; Out of the Depths by the Chief Rabbi of Israel, Israel Meir Lau; and Infinite Quest by John Edward.
---
Francis Heaney
Executive Editor
(he/they)
Francis has been writing puzzles professionally since 1993, and editing them since not long after that. They joined Puzzlewright Press, Union Square & Co.'s pen-and-paper puzzle imprint, in 2005. Their puzzles have appeared in Games magazine (where they also did a stint as editor-at-large), the New York Times, Wired, Entertainment Weekly, the Wall Street Journal, Time Out, Al Jazeera, and more, as well as in many books. They have also worked as an ancillary writer at Who Wants to Be a Millionaire? and work currently as a contributing writer and editor for the American Values Club Crossword. They organized the charity puzzle project Puzzles for Progress in 2017 and were a contributing editor to the charity puzzle projects Queer Qrosswords and Queer Qrosswords 2 in 2018 and 2019.
---
Mika Kasuga
Executive Editor
(she/her)
Mika joined Union Square & Co. in 2022. Previously she was at Penguin Random House where, as editorial manager of the Modern Library imprint, she curated the Modern Library Torchbearers series and reissued midcentury science fiction writer John Wyndham. She was simultaneously senior publishing manager of the One World and Roc Lit 101 imprints, where she worked with Nikole Hannah-Jones, Heather McGhee, and Ibram X. Kendi. Prior to that she was an associate editor at Random House, where she worked with authors such as Jim Mattis, Salman Rushdie, and Nassim Nicholas Taleb.
---
Jessica Firger
Senior Editor
(she/her)
Jessica joined Union Square & Co. in 2022 and focuses on books in the health and wellness categories including, but not limited to, medical health and mental health, diet and fitness, parenting, sexuality and gender identity, and other evidence-based topics in personal development and self-transformation. She's also interested in compelling, well-researched narrative nonfiction books with a strong health and science angle. Jessica began her career in book publishing with positions at Workman Publishing, Riverhead Books, and Henry Holt. At Workman, she conceptualized and acquired the New York Times bestseller Stitch 'n Bitch: The Knitter's Handbook by Debbie Stoller. She went on to earn her master's degree in health journalism at the Craig Newmark Graduate School of Journalism in New York City. Jessica has more than a decade of experience in health media as a writer, editor, and producer, most recently at CNN, and her writing has been published in the New York Times, Time, newyorker.com, the Wall Street Journal, and Elle, among others.
---
Caitlin Leffel
Senior Editor
(she/her)
Caitlin joined Union Square & Co. in 2022 after five years as a freelance writer, ghostwriter, and editorial project manager of illustrated books and cookbooks. Previously, she was an editor at Rizzoli International Publications, where she acquired, edited, and coauthored books in the culinary, lifestyle, and fashion categories, and earlier worked in the New York office of Assouline. As a self-described "word person among picture people," she loves collaborating with authors from a wide range of backgrounds to translate their creative work into beautiful illustrated books. A native of the Union Square neighborhood, Caitlin graduated from Amherst College with a degree in French and European Studies and holds an MFA in Creative Nonfiction Writing from the Vermont College of Fine Arts. She also serves as an advisor in the graduate program of Creative Writing and Publishing at Long Island University.
---
Jay Sacher
Senior Editor
(he/him)
Prior to joining Union Square & Co. in July of 2022, Jay was an editor at Chronicle Books, where he worked on a variety of gift and stationery titles, and more recently, Clarkson Potter, where he acquired the New York Times bestseller Footnotes from the World's Greatest Bookstores. Jay is especially interested in acquiring gift and pop culture titles by artists and creators who can breathe new life into traditional gift-giving opportunities. A lover of creative culture in all its varied forms, he's worked with indie comic artists, fashion and lifestyle brands, fine artists, cartoonists, and many others to translate their vision into books and products that can work just as well in specialty markets as in the general trade.